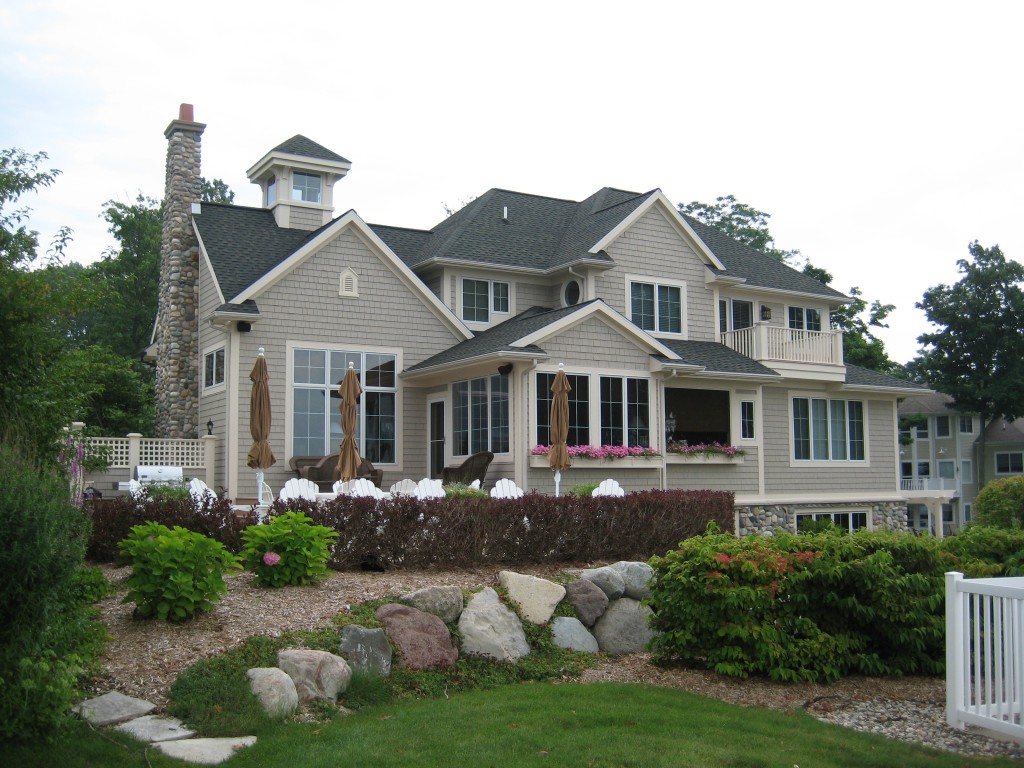 Why Choose Us?
Our commitment to quality work, customer care, and over 60 years' experience makes us the #1 choice. Nobody else in South Haven comes close, or takes as much time to make sure the job is done right the first time.  You will be satisfied with the job that Ransom Brothers LLC does for you, whether it is painting, paperhanging, repair, light construction or all of the above.
Not only do we have a rich history of service in the South Haven painting industry but there are at least 10 more reasons that you should choose our company when searching for a house painter or commercial painter:
Service Minded and Professional: We put our customers first and have extensive experience in the residential and commercial painting industry. We work hard and go the extra mile to keep our clients coming back to us whenever they need painting, paperhanging or any other service that we offer.
A Clean, Professional, Courteous and Highly Trained Staff: Our crews are trained extensively by Dwight and Aaron (co-owners) and are up to date with all of the latest methods and products as well as being trained in many of the "old tricks" that have been forgotten over the years.
Quality Brand Name Products:  We only use top quality products from reputable companies.
Licensed:  We hold two licenses with the State of Michigan as "Residential Builders" and "Maintenance and Alterations Contractors".
Insured: We carry all the required insurance to do business in the State of Michigan.
Local: We understand the varied conditions that living along the shore of Lake Michigan can produce and how best to handle the localized problems and challenges that Nature throws our way.
Small:  We are a fairly small company, and as a result when you call us you talk to one of the owners. The owners are on every job, not just to look at it in the morning and okay it at night, but to actually work alongside the crew.  Fortunately we are also large enough to tackle big jobs and have the recommendations and pictures to prove we can do a great job on projects large and small.
Here to Stay: We at Ransom Brothers LLC are in this for the long haul! As second and third generation business owners and contractors, Dwight and Aaron plan to keep the family business alive for many years to come. What that means to you is that we care about our community and our reputation and will go the extra mile to produce quality results.
Training: We read the trade journals and do continuing education to keep our licenses up to date and to stay on top of the latest trends, equipment and tricks of the trade. One of the last major things we trained for was the EPA Lead Paint Program.
References: Please read our Testimonials. Additional references available upon request.
Customer satisfaction is the reason that we have become the leading South Haven Painting contractor, and we are committed to maintaining the high standards that we have set for ourselves. Whether you are looking for a painter, paperhanger or carpenter in the South Haven area, Ransom Brothers LLC promises the highest quality workmanship from our professional crew. Our experience in the painting industry gives us a unique understanding of the needs and goals of our clients. This helps us turn your vision into a reality better than any other South Haven painting company.
We understand that looking for a professional South Haven painter can feel like an overwhelming job. Why hire the work done when you could probably do the job yourself? Using an experienced contractor who is familiar with the painting and construction industry can save you a lot more time and aggravation than you think. You won't have to worry about getting paint where it doesn't belong or what to do with construction debris or getting the job done before the guests arrive.  Our seasoned South Haven painting company always starts and finishes the work in a timely manner; and we promise to leave the property looking better and cleaner than when we first arrived.
Recommended by paint stores, homeowners, and business owners alike, we are confident in our skill and abilities as a leader among Michigan painting companies and will make sure to exceed any standards our client sets for us. For exteriors we are always careful to cover all surfaces that could be affected by our project including concrete, railings, stonework, roofing and especially plantings. We have the experience and care to make sure even your most delicate plants survive and flourish. Interior projects require all floors and furniture are well protected from the errant paint splatters and general mess that most projects create.
At Ransom Brothers LLC we know the value of a fresh paint job. A bright new color, or a beautiful exterior job completed by your experienced South Haven painters can instantly increase property values and create a more pleasing environment for everyone using the building. With that in mind Ransom Brothers LLC employees are dedicated to making sure that their work is professional, mess-free, and precisely what the client had envisioned for his/her space.
Contact us today at (269)637-3748 or fill out the form on the Contact Us page to get your project started!